THE PRESERVE AT BANCROFT RIDGE
2 & 3 bedroom golf course homes in the heart of cottage country. COMING SOON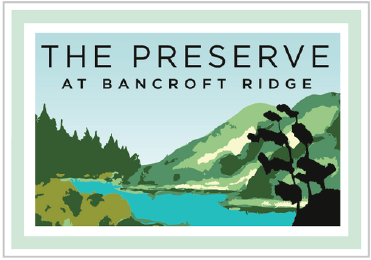 BEAUTIFUL BANCROFT: Located just 2.5 hours northeast of Toronto, the Town of Bancroft is rich in history and culture. Named by Expedia as one of the "Top 10 Friendliest Towns in Canada", Bancroft is surrounded by pristine lakes, rivers and a rugged landscape just waiting for you to discover. Enjoy the beauty and tranquility of a charming small town enriched with many lifestyle amenities usually found in larger communities. The vast Algonquin Park, made world-famous by Canada's renowned Group of 7 painters, is just half an hour by car and offers incredible hiking, biking, camping, canoeing and more.
The region offers residents and visitors access not just to Canada's wilderness, but also to Bancroft's rich array of amenities like theatres, museum and sporting events, well-established municipal services, post-secondary education, hospital and health care facilities and a thriving downtown core with great shopping, many restaurants and cultural experiences.
With a regional population of more than 40,000 people, Bancroft welcomes about 150,000 visitors from all over Canada and the rest of the world and is a favourite destination for four-season vacationers. Offering a unique combination of a relaxed pace of living with all the amenities for an active, enriched, outdoor lifestyle, Bancroft has something for everyone – from young and growing families to nature lovers to active retirees to empty nesters seeking solitude, peace and quiet.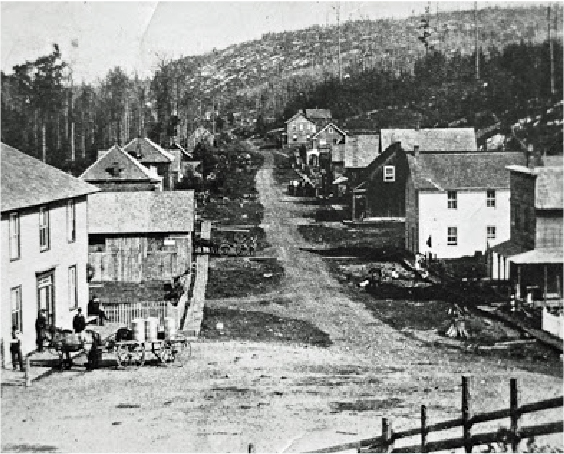 BANCROFT – A BRIEF HISTORY
By Bancroft Ridge Developments Inc.
It's not a name that stands out in the annuls of Canadian history, but in his lifetime he mapped an astounding 3.5 million square kilometres of wilderness. Thompson is widely regarded as the greatest land geographer ever. In 1835, at the ripe age of 65, David Thompson arrived in the Bancroft area. For thousands of years, the region was a hunting and harvesting area for Canada's First Nations Peoples. Vast, complex waterways were primary trade routes, navigated by the voyageurs and couriers du bois upon their arrival to the new land.
A Collection of Golf Course Homes
LIFESTYLE & AMENITIES
Life at the Preserve comes with several places to gather with family and neighbours. The Ridge Clubhouse at the golf course is a natural spot to meet for dining, social and cultural events. Walk your dog on one of the many trails or The Preserve's 2-acre private park. Spend a leisurely afternoon at The Point, where the York River meets Faraday Creek, and enjoy the gorgeous waterfront views. Here are some amazing lifestyle amenities that you can indulge when at The Preserve.
The Preserve – a private reserve with 136 acres of nature to discover.
Bancroft Ridge Golf Club - 18 scenic holes, a fully serviced clubhouse and driving range.
The Point - a place to gather, swim, fish and boat on the majestic York River.
Docks, canoes, kayaks, and paddleboards for owners to share.
2-acre private park, playing field with sports box and a place for your dog to run.
Scenic Waterfront Trail.
Direct access to the Heritage Trail offering miles of world class snowmobiling and ATVing.
Snowshoeing onsite and x-country skiing on the golf course.
Enjoy a game of Pickle ball and try your hand at a round of Curling.
The North Hastings Hospital and Health Care Centre is just a 5 minute drive.